By Charlotte Dow. This guide to booking a birthday party boat in NYC contains affiliate links to trusted partners!
Looking to have your birthday party on a boat in NYC?
Then you're in the right place!
Whether you're a New York City local or just the occasional visitor, you're probably familiar with the many ships that cruise around the island of Manhattan every day.
From classic schooners to megayachts, these boats offer incredible views of the city skyline as well as harder-to-reach landmarks like the Statue of Liberty and Ellis Island.
Sightseeing cruises like Circle Line may be some of the most popular boats in town, but there are actually plenty of ways to cruise the East and Hudson Rivers while getting your party on. In fact, a party boat ride in NYC is one of the best ways to celebrate your next birthday.
Whether you're looking to rent a yacht for your NYC birthday or just join an existing boat party, we've mapped out some of the best ways to host a birthday cruise in NYC.
Read on to learn more and start planning your best NYC birthday party yet!
Getting Professional Photos Of Your Birthday Cruise In NYC
Want professional photos of your special day?
Before we dive into our guide on how to have your birthday party on a boat in NYC, we invite you to check out our Professional NYC Photoshoot packages.
These packages are completely customizable, and our talented photographers can join you on the boat or you can opt for a pre-party shoot to be photographed in various iconic New York locations.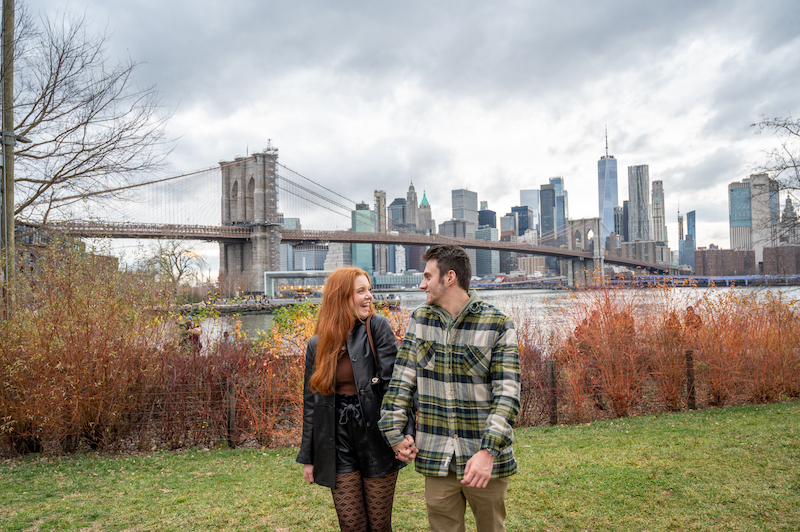 Each package comes with a pre-shoot call to go over exactly what you hope to achieve through the photoshoot. And don't worry if you're camera shy or need assistance with posing, as your photographer can help with that.
A 2-hour shoot typically ends with over 200 photos, too!
You can see samples of our work here and full details on the packages here.
On that note, let's go over how to enjoy a birthday in NYC on a boat.
How To Have Your Birthday Party On A Boat In NYC
Looking for a truly elegant birthday celebration? Grab some of your closest friends and book a table on this luxury dinner cruise.
Enjoy a delicious 3-course meal, live jazz music, and dancing on this 3-hour cruise around Manhattan and Brooklyn.
The all-glass boat also offers the perfect views of the dazzling city lights, rain or shine.
Be sure to dress to impress — this is a classy affair. In fact, it's also a popular option for celebrating an anniversary in NYC.
Seafood fans, this cruise is for you! Board North River Lobster Company's floating restaurant for a 1-hour cruise on the Hudson featuring an extensive menu of seaside eats, including some of the best lobster rolls in the city.
With multiple sailings six days a week, you'll have plenty of opportunities to party it up, whether you're looking for cocktails to kick off your celebrations or want to spend your birthday trying every oyster on the menu.
"The Lobster Boat" as it's commonly known is also very group-friendly, accepting reservations for groups of anywhere from 15 to 125 people. For larger parties, they'll even reserve a whole deck of the boat just for you.
Now that's a birthday booze cruise we definitely want to be invited to.
Want to spend your birthday living out your pirate dreams? Book this sunset cruise on a majestic 2-masted Schooner for an experience you won't soon forget.
Start the night off by toasting your birthday with a complimentary beverage of wine, beer, or Champagne as you take in gorgeous views of the Statue of Liberty, Ellis Island, and One World Trade Center.
Bring your group aboard a ticketed cruise or book a private cruise for an even more personalized evening.
When it comes to birthday party boat rentals, you can't go wrong with City Experiences by Hornblower, one of the top names in NYC cruises.
The company's extensive fleet of yachts offers tons of options for birthday parties and events of all sizes.
On a Hornblower ship, your party includes a delicious menu of fresh eats, a cash or hosted bar, entertainment, and of course, amazing views of New York City.
You and your friends will definitely be busting a move on the dancefloor after a few drinks on these incredible ships!
Looking for a day cruise option for your NYC birthday party? Book the Around Manhattan Brunch Cruise for an afternoon of mimosas and memories.
Board this gorgeous 1920s-style yacht featuring wooden floors and open-air decks perfect for taking in the Manhattan skyline, and indulge in a delicious 4-course brunch featuring one complimentary beverage.
And don't worry about the weather spoiling your fun — these ships are equipped with climate-controlled indoor seating so you'll still get to enjoy your cruise rain or shine.
---
Want beautiful photos taken of you in scenic New York spots? Book one of our Private Photo Journeys, a walking tour that includes photos of your group to keep. Or get a styled, custom shoot that tells your unique story through an NYC Influencer Shoot or Professional New York City Shoot. Email [email protected] with inquiries.
---
If you're looking to rent a boat in NYC for your birthday, a yacht rental with Sailaway New York is the perfect option for an intimate evening on the water.
These amazing sailing and motor yachts can host up to 12 people and include bottled water and soft drinks for the evening.
Sailaway also offers tons of delicious catering options, from Siberian caviar to Junior's cheesecakes, to keep the party going.
For an even cozier and more romantic evening, book the "Dinner for Two" package featuring a delicious dinner on the water for you and one very special guest.
For a truly rockin' birthday party booze cruise, gather your friends and book tickets for a Rocks Off Concert Cruise.
Each cruise features a different band or DJ playing everything from hip-hop to classic rock.
Whether you're an 80s hair metal fan, want to dance along to the pop hits of the 90s, or just want to see some new local bans, Rocks Off has a party for you.
You can even book a private booze cruise in NYC through them for an even more personalized experience.
As their name implies, Yachts for All Seasons has tons of great options for hosting a birthday party on a boat in NYC.
From gorgeous schooners and sailing yachts to classic paddle wheel boats, Y4AS's huge rental fleet can accommodate any size and type of celebration.
Work with the company's event planners to create the event of your dreams — the team will help you pick out everything from catering services to entertainment.
You'll also see tons of great NYC sights on your cruise, whether you plan a day cruise or a sunset sail.
It's sure to be a celebration you won't soon forget!
More of a jazz fan? Sail away on this jazz cruise aboard the gorgeous Clipper City.
On this cruise, you'll spend your birthday enjoying breathtaking sunset views of the Manhattan skyline to the soundtrack of a live jazz quintet.
Stop by the bar for a delicious cocktail or glass of wine, the perfect way to toast to another trip around the sun.
If you're in the mood for a more risque boat cruise in NYC for your birthday, this adults-only burlesque cruise has you covered.
Grab your friends and board a Civil War-era schooner for an evening of burlesque and variety performances under the stars.
Guests on this cruise are encouraged to don their favorite vintage get-ups, so make sure your party is on theme.
This is definitely something fans of NYC's nightlife scene won't want to miss!
Kick off your birthday fiesta at La Barca Cantina, New York's only floating Mexican restaurant.
Featuring a menu of delicious Mexican street food and tequila cocktails, La Barca Cantina is the perfect place to chow down on the water.
La Barca has multiple sailings per day and is very group-friendly, giving you tons of options when planning your party.
You can also dance the night away at La Barca After Darka, the boat's Sunday night boat party featuring a killer DJ and tons of delicious Mexican snacks.
Narwhal Yacht Charters has you covered when it comes to small party boat rentals in NYC.
Narwhal's beautiful sailboat is perfect for small parties of up to six people. Sail in style with some of your closest friends while you take in incredible skyline views and toast with BYO beverages.
You haven't seen New York City 'til you've seen it from a classic sailboat like this. And if you're looking to rent a boat for your birthday party in NYC, this experience ensures a memorable celebration.
For the perfect birthday dinner cruise in NYC, book this delicious 2.5-hour sail.
As you and your crew float around New York Harbor, you'll enjoy views of important landmarks like the Statue of Liberty, Brooklyn Bridge, and Empire State Building.
On top of that, you'll dig into a delicious dinner buffet before dancing to live DJ music or relaxing with a libation under the stars on the outdoor lounge deck.
You're sure to have a good time on this highly rated NYC cruise option.
As you can see, whether you're looking to book a small party boat rental in NYC or go big with a yacht birthday party in NYC, you have many options.
Along with the cruises mentioned above, you can check this list for additional ideas for hosting your birthday party on a boat.
Luckily, no matter what you choose, one thing is certain: you'll celebrate your special day by taking in stunning views of the New York City skyline. And you really can't beat that!
---
Want beautiful photos taken of you in scenic New York spots? Book one of our Private Photo Journeys, a walking tour that includes photos of your group to keep. Or get a styled, custom shoot that tells your unique story through an NYC Influencer Shoot or Professional New York City Shoot. Email [email protected] with inquiries.
---
Where To Stay In New York City
Looking for great places to stay for your birthday in NYC? There are so many options, like NoMo SoHo, the Crosby Street Hotel, and The Ludlow.
Click here for a full list of New York City hotels!
Prefer self-contained stays?
Click here to check out unique local rentals, or check out the map below. It's currently set to Times Square, which is easily accessible to and from many of New York's docks and piers, but you can easily change it to your preferred New York neighborhood:
Best NYC Tours
Enjoyed your party boat in NYC, and now want to extend the fun with a tour? Check out these top-rated options:
Circle Line: New York City Harbor Lights Cruise
New York In One Day Guided Sightseeing Tour
New York Scenic Helicopter Flight
Central Park Secrets & Highlights
Brooklyn Neighborhoods Small-Group Bike Tour
Click here for a full list of NYC tours.
Travel Insurance For NYC
When visiting New York City — or anywhere else in the world — it's wise to get travel insurance.
One of the best travel medical insurance for travelers is SafetyWing as they've got a large network and offer both short-term and long-term coverage — including coverage if you're traveling for months as well as limited coverage in your home country).
Additionally, SafetyWing is budget-friendly and offers $250,000 worth of coverage with just one low overall deductible of $250.
Click here to price out travel insurance for your trip in just a few clicks.
What are your favorite ways to have your birthday party on a boat in NYC?
Related Posts
The following two tabs change content below.
Latest posts by Charlotte Dow (see all)