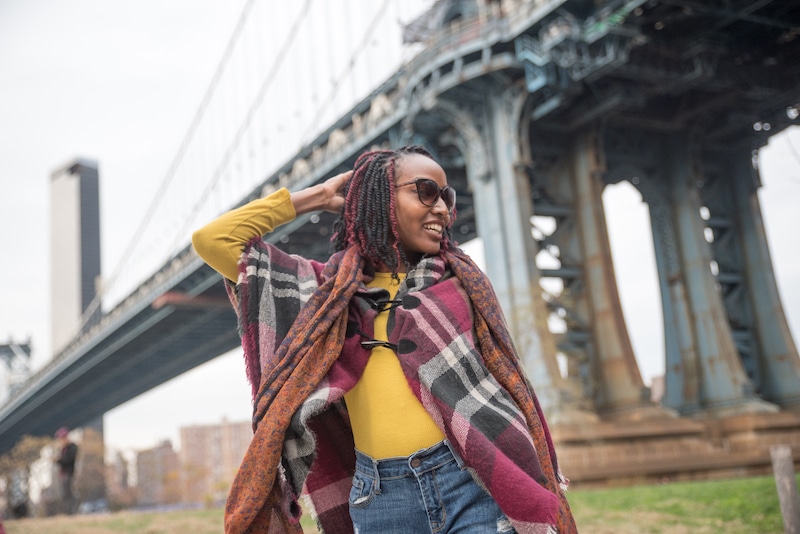 1. How does pricing work?
Pricing for Private Photo Journeys is per hour, per group (not per person). Other
2. Are photos edited?
NYC Photo Journeys photos are lightly edited in batches.
With the NYC Influencer Shoot, Professional NYC Photoshoots, City Hall Wedding Shoots, and Event Shoots the photos are fully and individually edited (as long as you choose the "Edit By Us" package option). Note: We never edit blemishes, bags under eyes, and face/body "imperfections" (quotes used intentionally because you're gorgeous the way you are!). For these experiences, we edit for light, color, and composition.
3. How does my group receive their photos?
We will email you a link to a digital folder of your images to download within three days of the tour's completion.
4. Is food included?
We're happy to plan food, drink, and tasting tours for individuals and groups; however, for this you'll pay separately for what you consume (which also means you avoid paying for what you don't want).
5. I love NYC Photo Journeys! How can I promote the company and benefit, too?
We're glad you asked!
We run an affiliate program. When you sign up you'll receive a special tracking link so we can see which of our clients booked through you, earning you 10% commission per tour. Please see the affiliate program application page (it takes about 10 seconds).
6. Are your guides certified?
Yes, all of our tour guides are certified by the New York City Department of Consumer Affairs.
7. I'm looking for commercial license photography. Can you help?
Absolutely! If you're looking to hire a commercial photographer in NYC, please email [email protected] with a detailed description of your project and we'll get back to you with a proposal.
8. What is your cancellation policy?
Our cancellation policy is as follows:
Cancellations made at least 30 days in advance receive a 90% refund
Cancellations made between 73 hours and 29 days out from the tour departure receive a 50% refund
Cancellations made within 72 hours of the tour departure are non-refundable
Please keep in mind that guides block their schedules when a booking is made, turning away other tours to be available for yours. In order to effectively run our business while ensuring guides are always compensated, we do not provide 100% refunds.
Also keep in mind that all of our experiences are private, meaning that if you cancel we don't have other people making up that cost, which public tours are able to do.
If you need to reschedule please email us at [email protected] and we can try to accommodate as best as we can. As long as your scheduled guide can accommodate your request, we're happy to reschedule at no charge.
This being said, we do offer a 100% refund if a tour is canceled due to inclement weather.
Moreover, we offer cancellation insurance, which can be purchased at checkout.
Please see our Terms & Conditions for full information (section 3).
9. Do you ever post client potos on social media?
We often share photos from our shoots in our blog and social content, mainly on Instagram and Facebook, to give other potential clients a sense of our work. If you'd prefer not to have any images from your shoot shared, please just let us know after you book so we can mark your album as one not to share photos from.
Do you have another question? Please email us at [email protected].